Dirty Dough Cookies Rebrand
Recently, Dirty Dough Cookies, an amazing cookie company, sold 40+ franchises and has rebranded. They hired me to help apply their new brand to documents, packaging, as well as some social media design.
Then, they asked if I would design a wall mural for the newest store. I have to say, I had so much fun creating a wall mural! After several designs and a lot of back-and-forths, we decided it would be fun to add some elements that surrounded the specific franchise (located in Vineyard, Utah). Along with cookies, milk, and sweets, the Vineyard franchise owner wanted to include some other businesses that were nearby, as well as some local landmarks.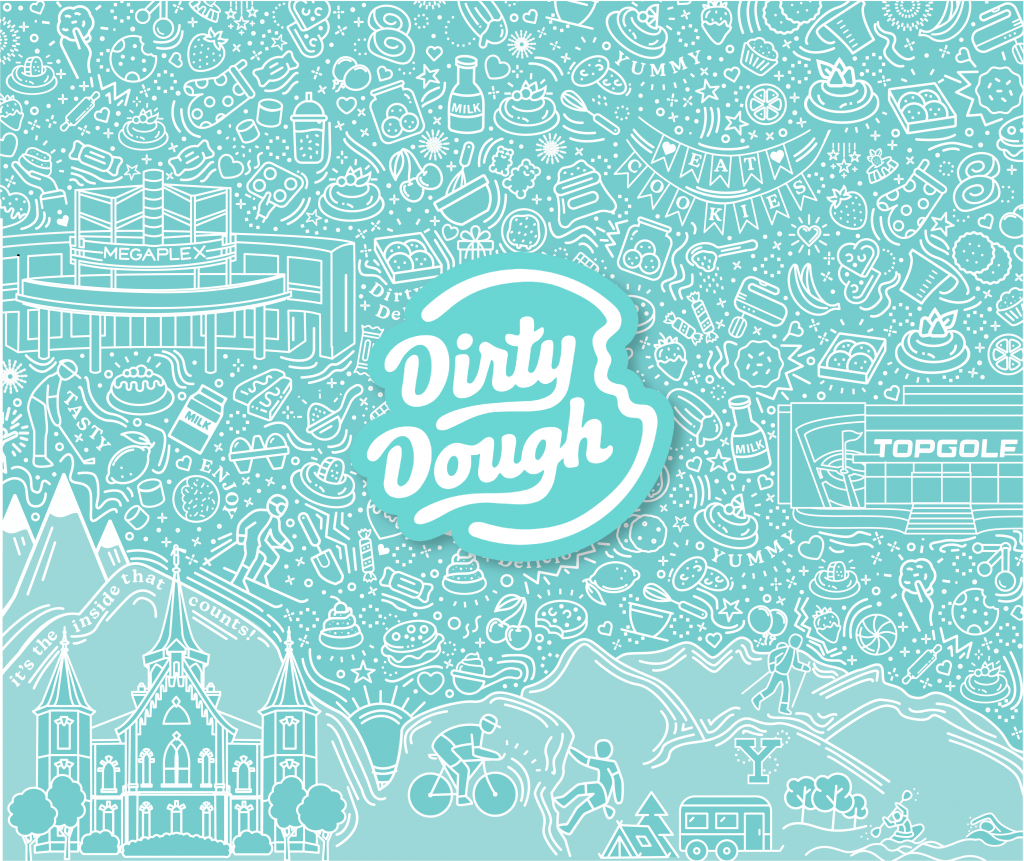 It was challenging and SO MUCH FUN to create this mural but the best feeling came when I was able to see my work up on the wall inside the new Dirty Dough store: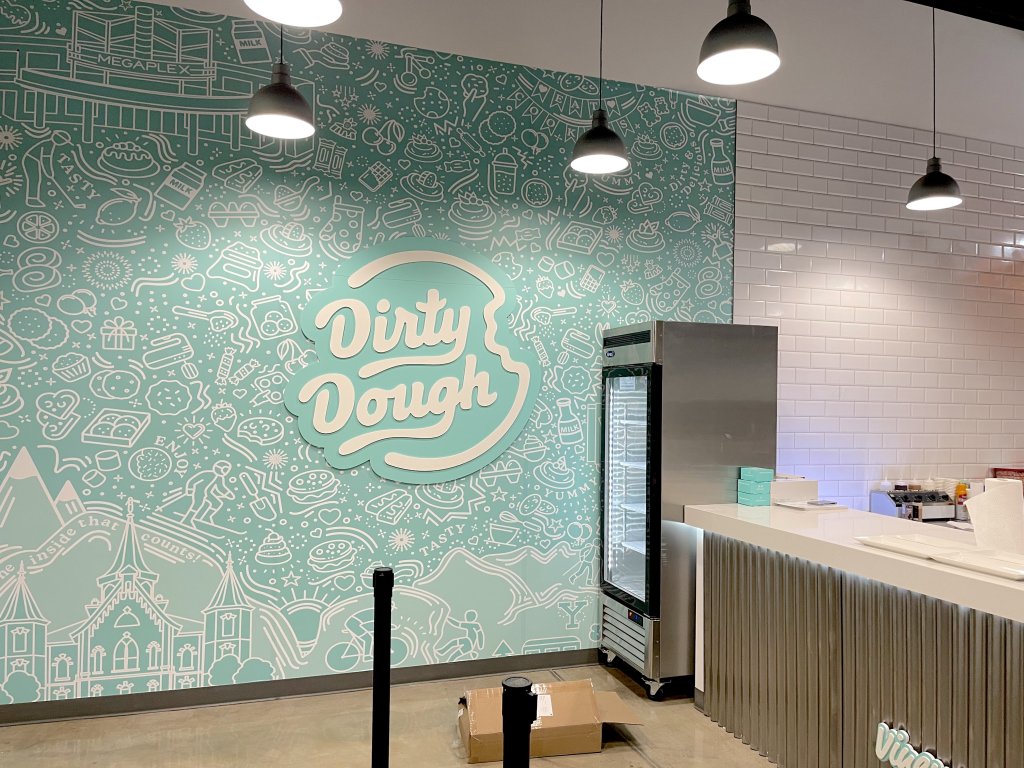 I have never before seen my work in such a large format. I love it!
Dirty Dough has asked me to create this type of mural for all of the new stores that will be opening, so I'll have many more opportunities to create fun wall murals.