Lately, I've been working on hand-lettering. I'm trying to improve this skill as it seems to come in handy with pattern-making and illustration.
This particular hand-lettering experiment paired well with my Christmas raccoon illustrations: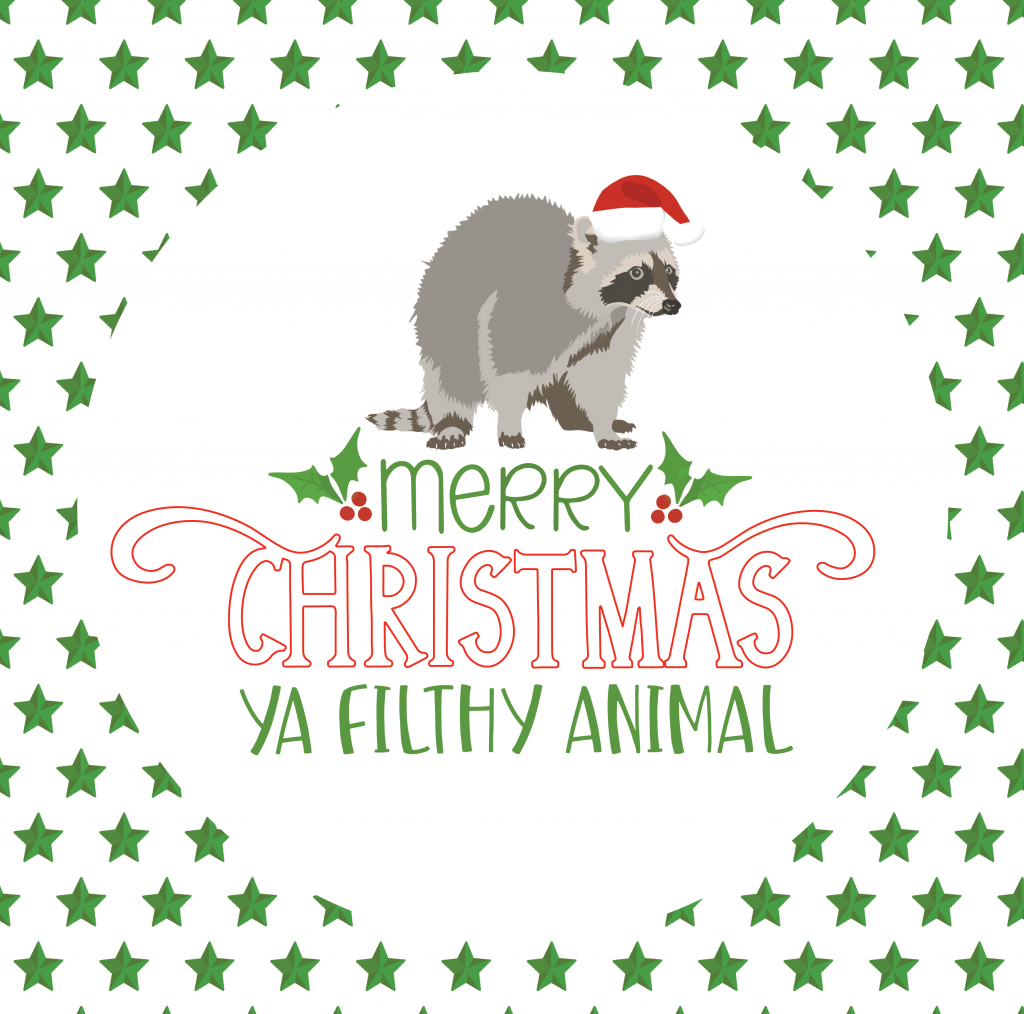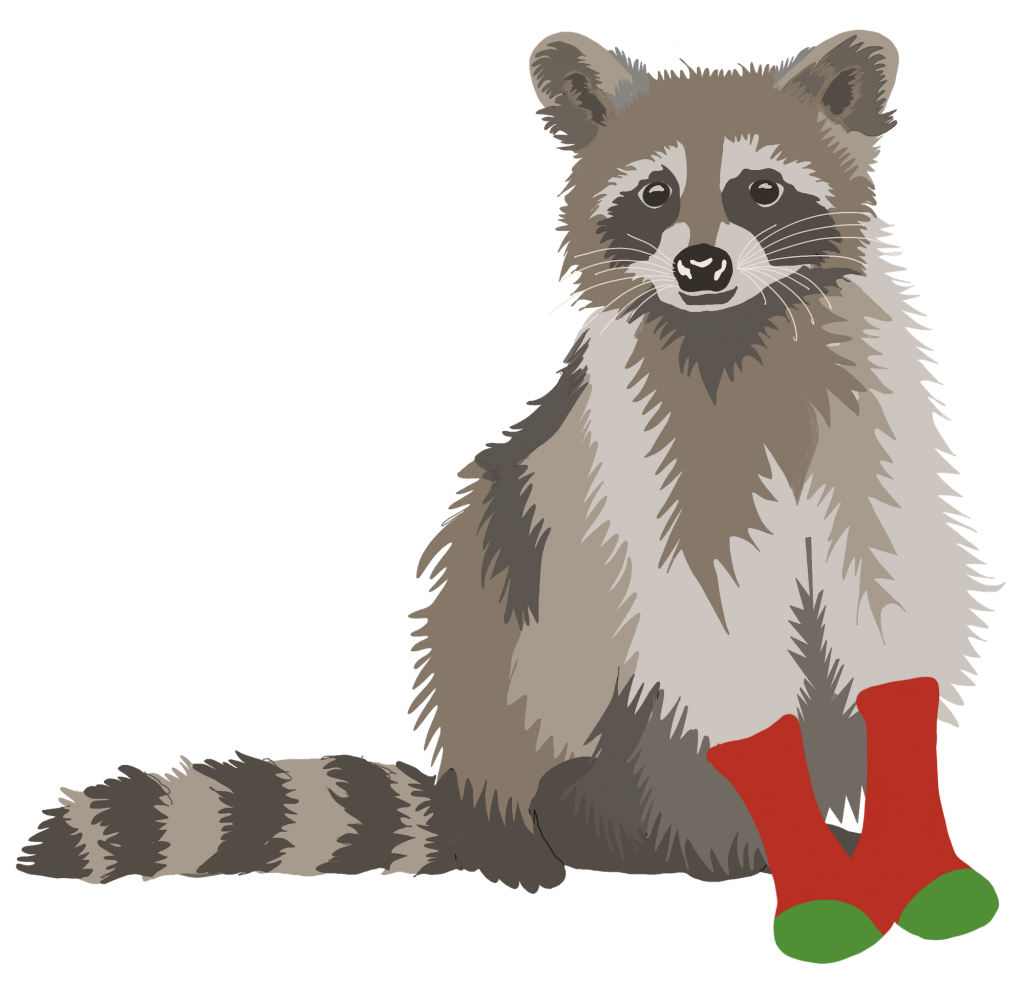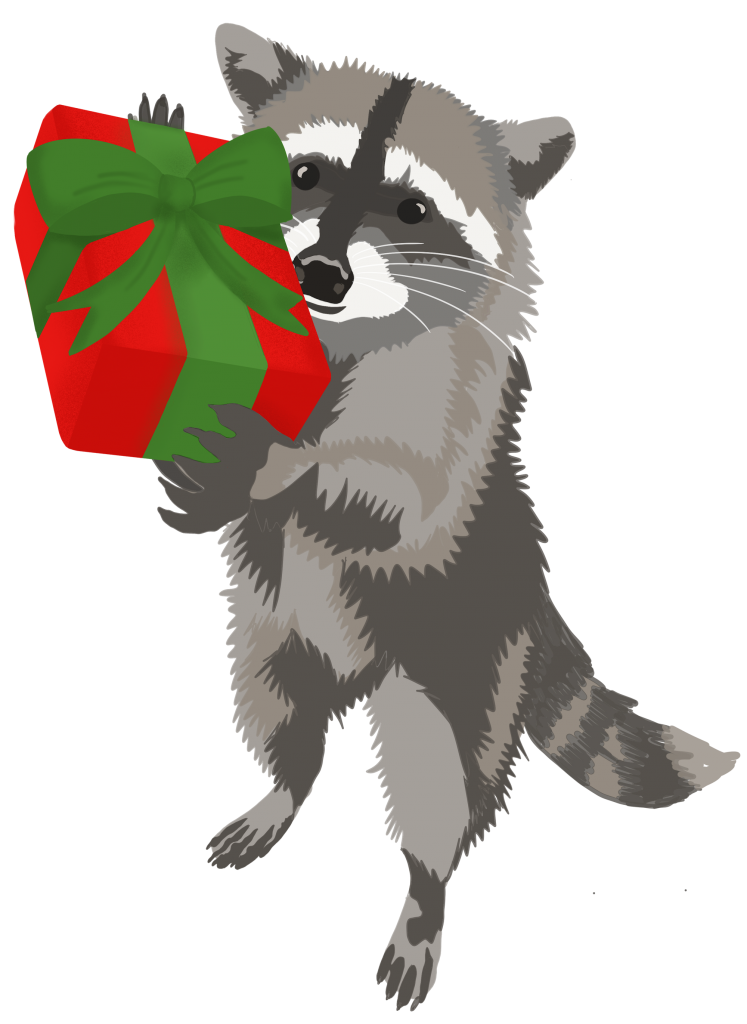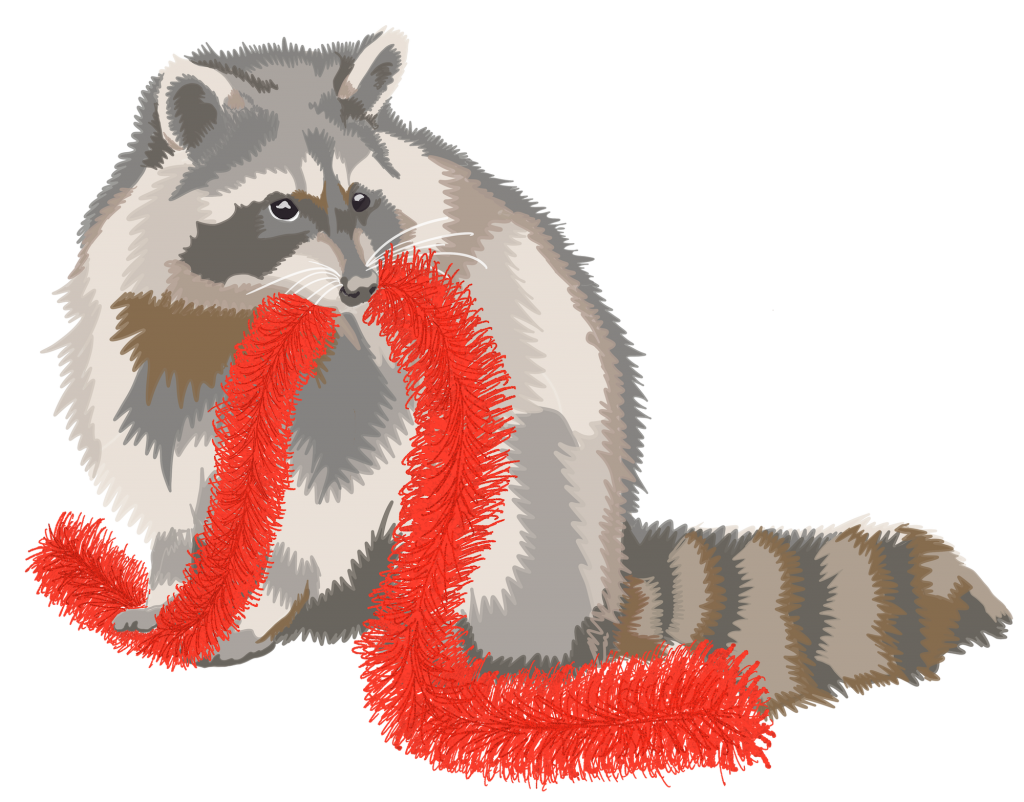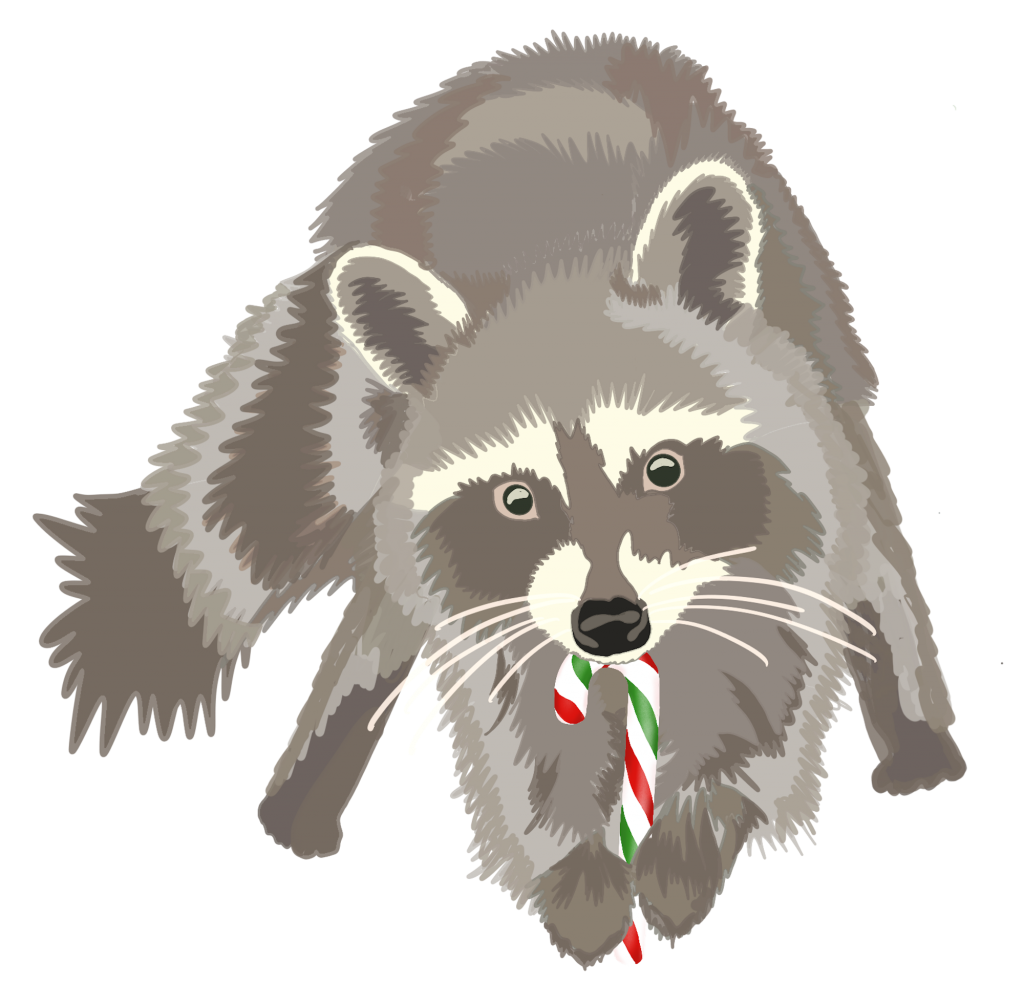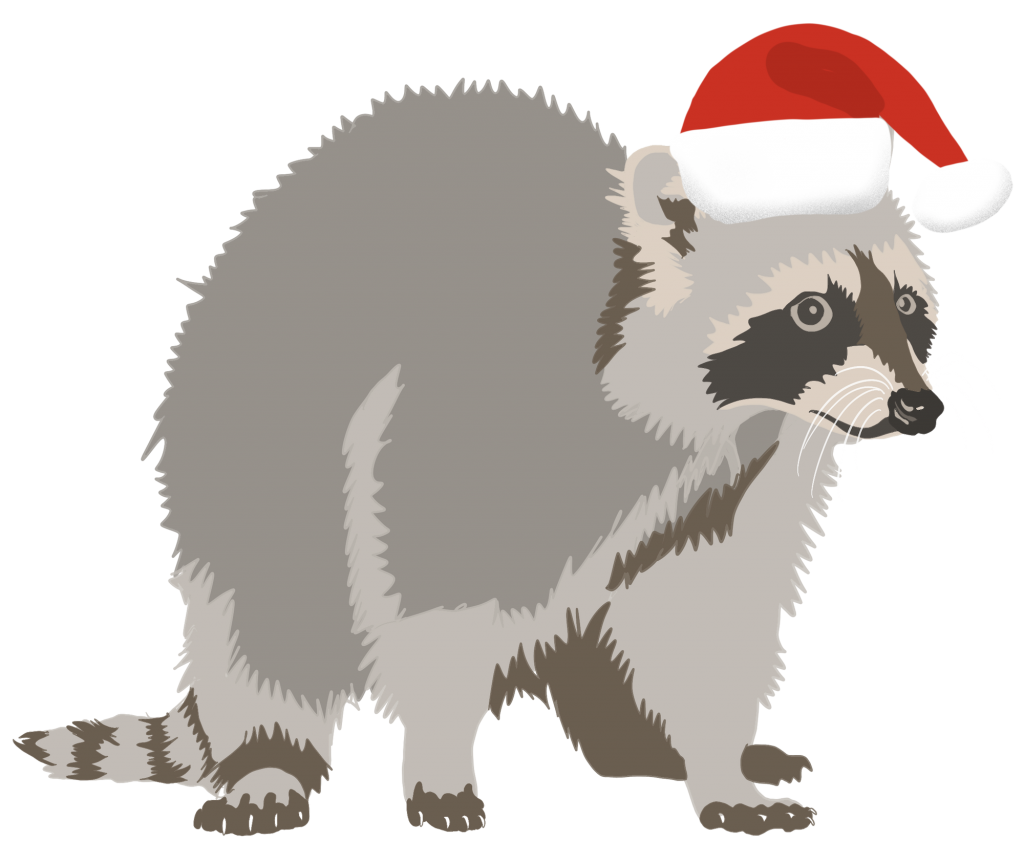 My daughter loves raccoons. When I shared my raccoon illustrations with her, she said, "These are so cute! Who doesn't love a good Trash Panda?"
So, I designed the "Filthy Animal" hand lettering (shown above) and a couple of drop patterns with the 'Trash Pandas':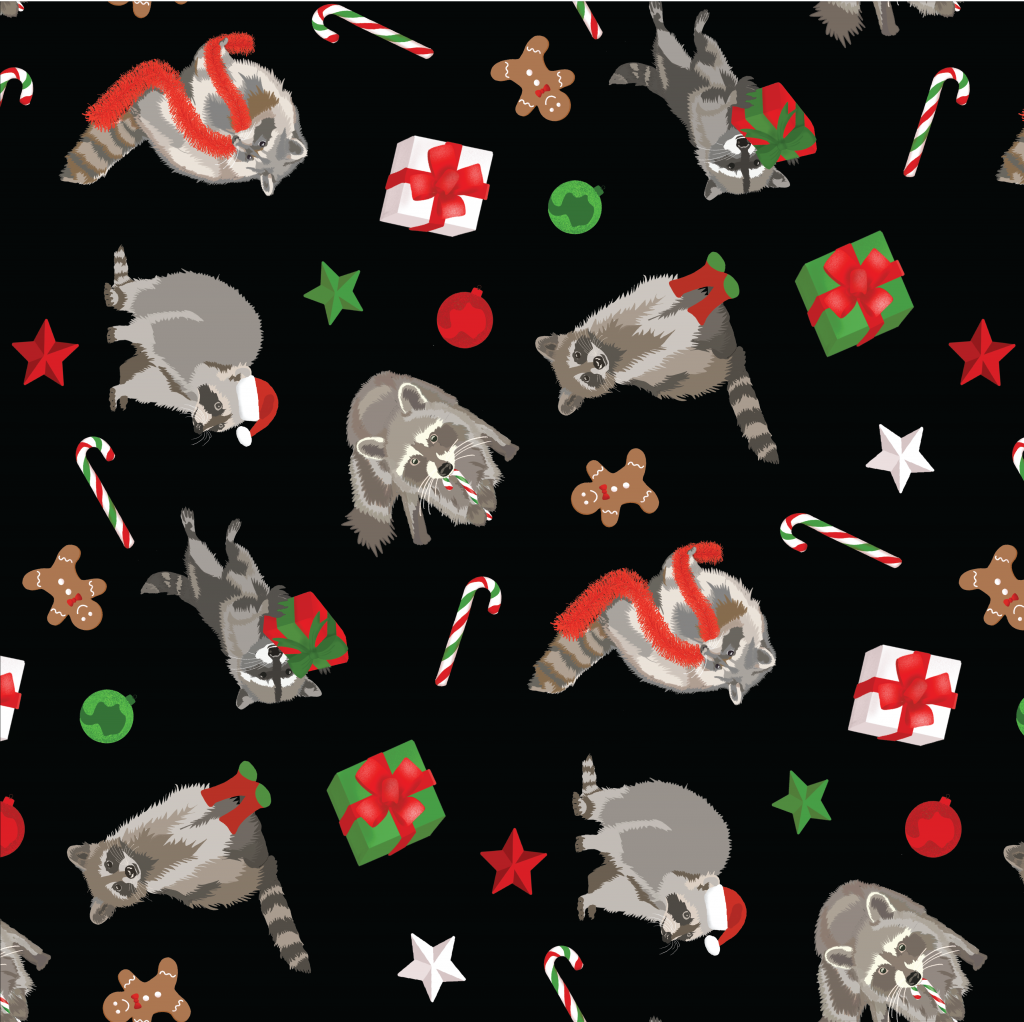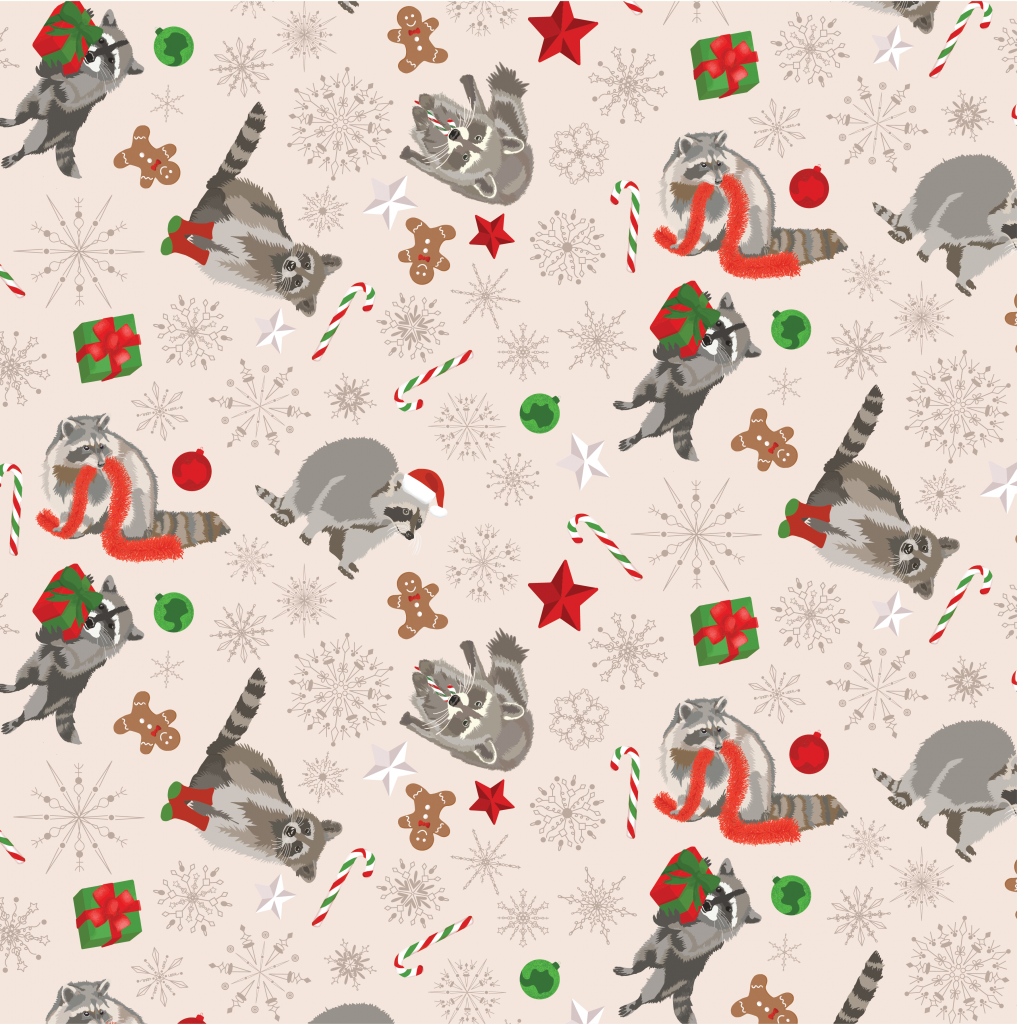 I don't always like my original pattern ideas. I did quite a bit of experimenting before I decided that the raccoon illustrations looked best in the drop patterns that I shared above.
Even though I "rejected" the following patterns, I decided to share a few of my experiments to show a little of my creative process.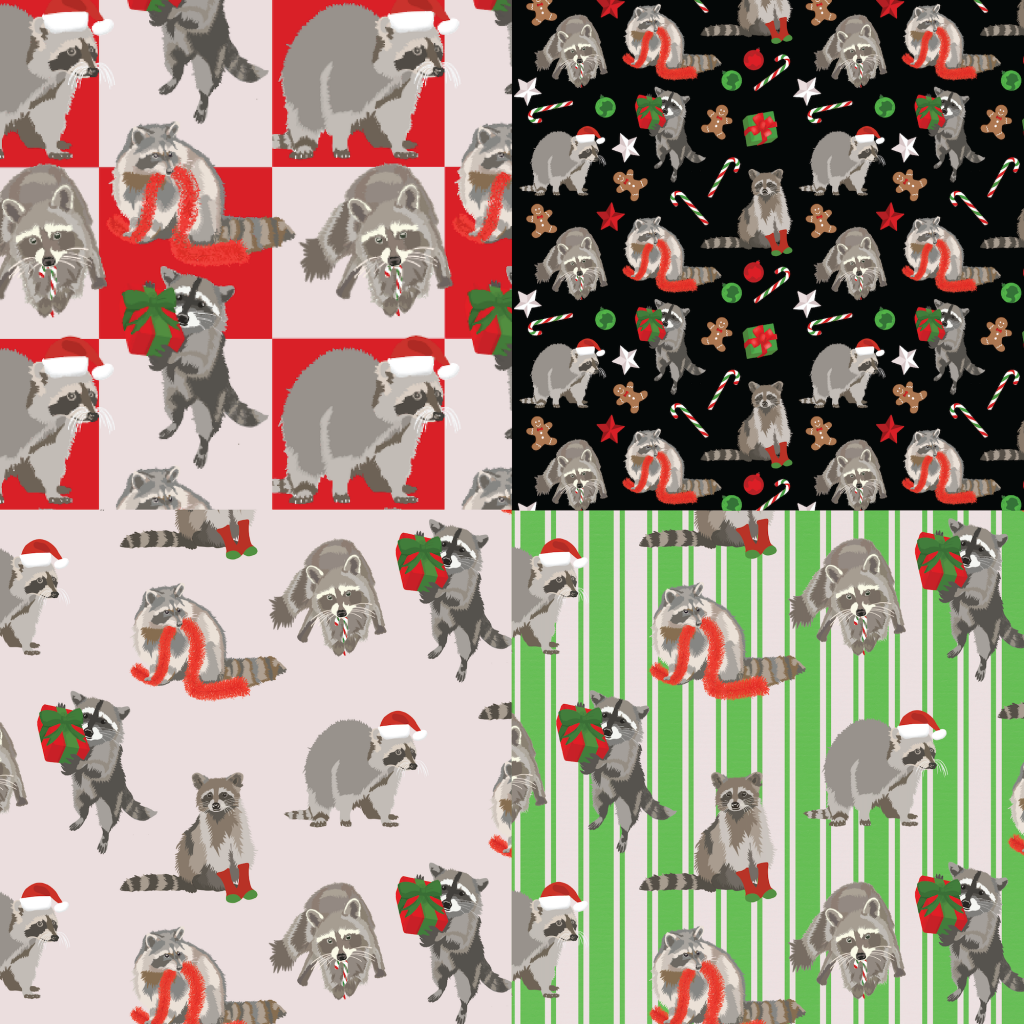 Even though every idea doesn't work out, it's so fun to experiment with pattern design. I absolutely love creating patterns!