Senario:
A client needs Christmas wrapping paper for an 8-year-old boy.
They would like it based on dinosaurs 
time limit 2 hours
present the finished Mock-up for presentation
use 4-6 colors
No pressure, right?
Here is what I came up with in just 2 hours: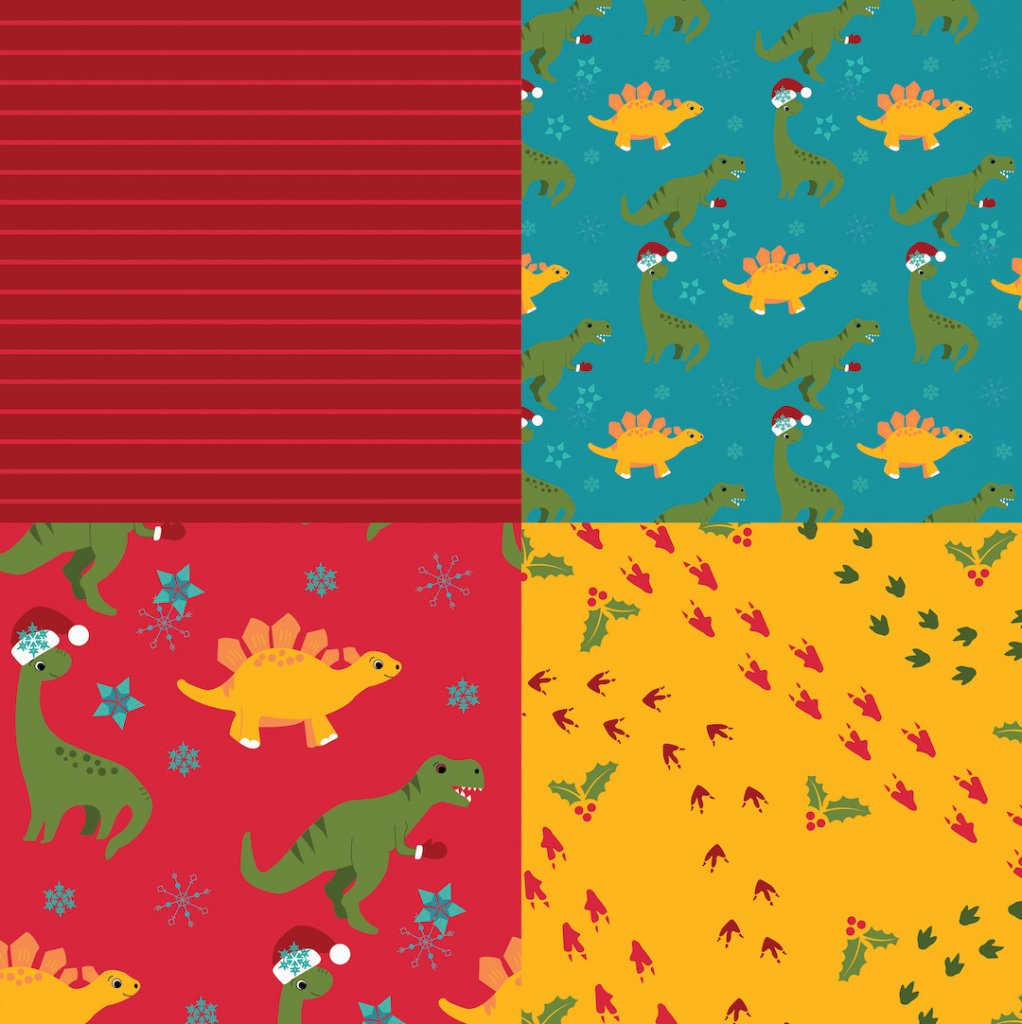 Super Quick
Thinking quickly was definitely a challenge for me. Usually, I spend at least 2 hours researching and sketching before I solidify my ideas. For this challenge, I went right to sketching and then started creating the patterns within the first half-hour. Because my time was so limited, I had to keep the patterns very simple.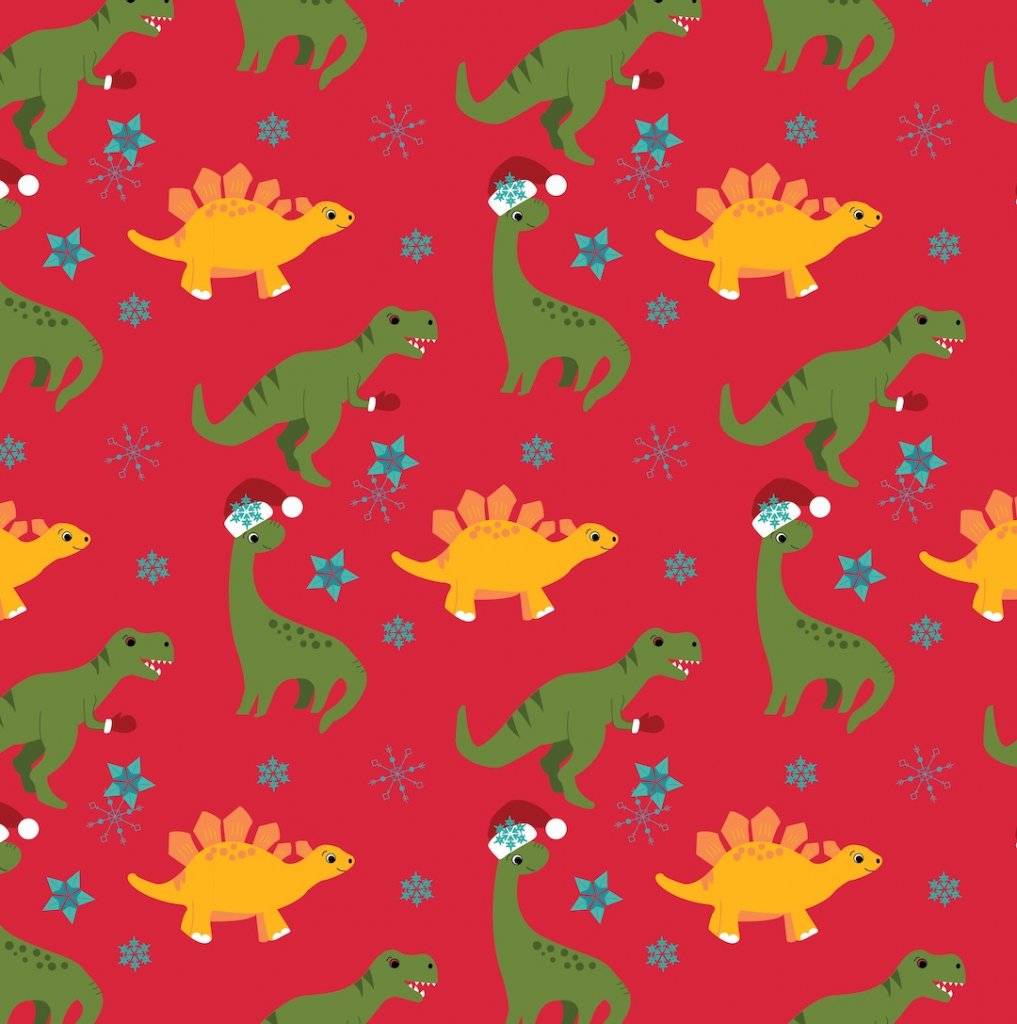 Naturally, there had to be a T-rex wearing gloves on his tiny hands. And there had to be a Santa hat in there somewhere too. Coordinating papers are always a good idea. I created fun little dino tracks, a simple red stripe, and the same Hero pattern with a blue background instead of red.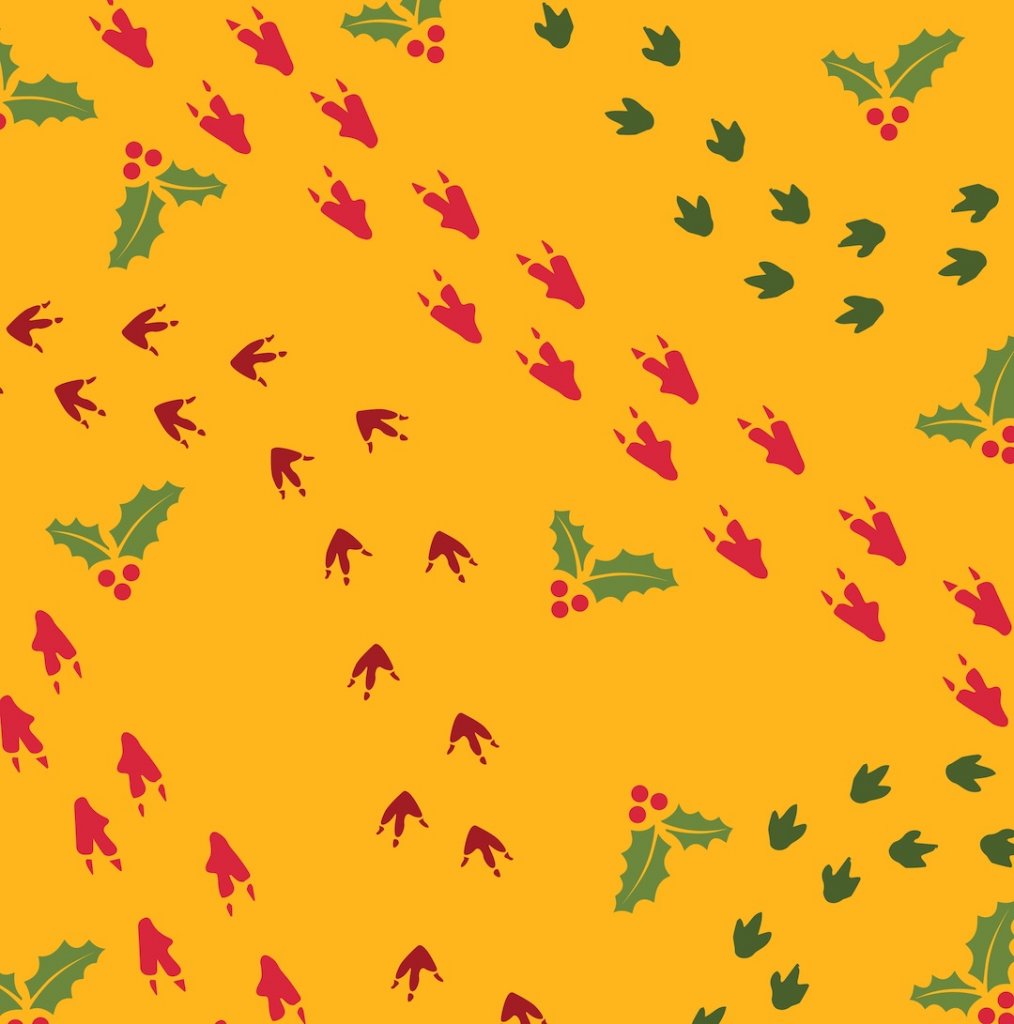 Mock-ups
Turning the patterns into mock-ups: