A Photo Composite by Christie Bryant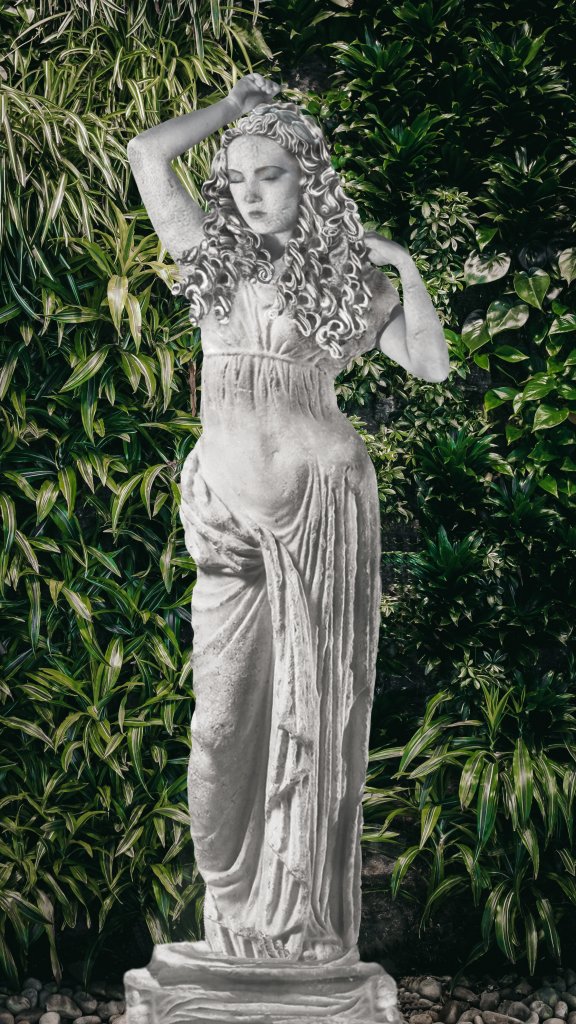 I love to take photos. As a Graphic Design major, I have taken many photography classes through both the Art Department and the Communications Department. Additionally, I have learned a few simple photoshop techniques during my Graphic Design classes.
While studying Greek Art during one of my Art History classes, I felt inspired to create a photo reenactment of a statue of the Greek Goddess, Aphrodite.
It was much harder than I originally anticipated to create a photoshop composite. I started out by taking photos of my daughter, Izabelle in front of a green screen. Then, I superimposed her on a photograph of the Greek Aphrodite Statue.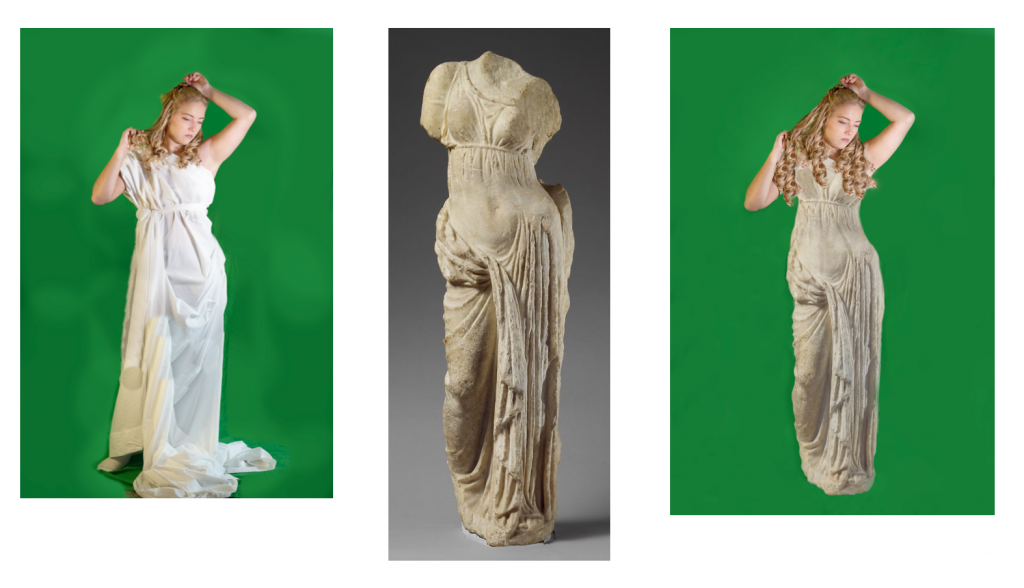 After combining Izabelle and the statue, I added more curls to her hair to make it look like the Green hairstyles of the Hellenistic period. Although they rarely made statues with long hair (much more difficult and breakable than 'up' do's), I thought, "this is my version of a Greek statue," and I wanted to try doing ringlets.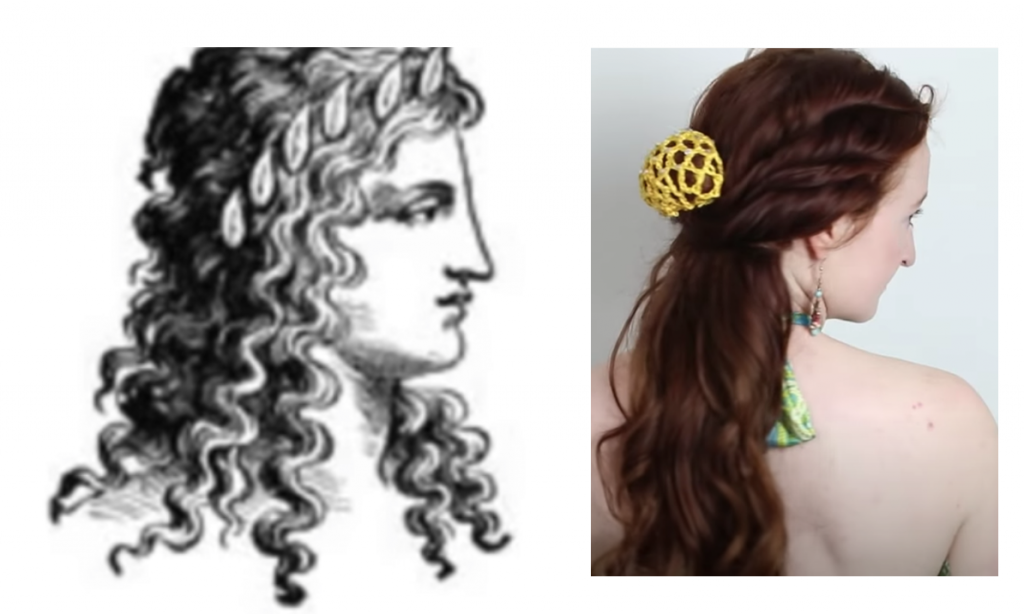 I struggled with the shadows and making my statue look real. Below are some of my first attempts. It took quite a long time turning a human into a statue in Photoshop.
Wanting to place the statue in a garden, the hardest part was finding a background that I could create the correct shading for.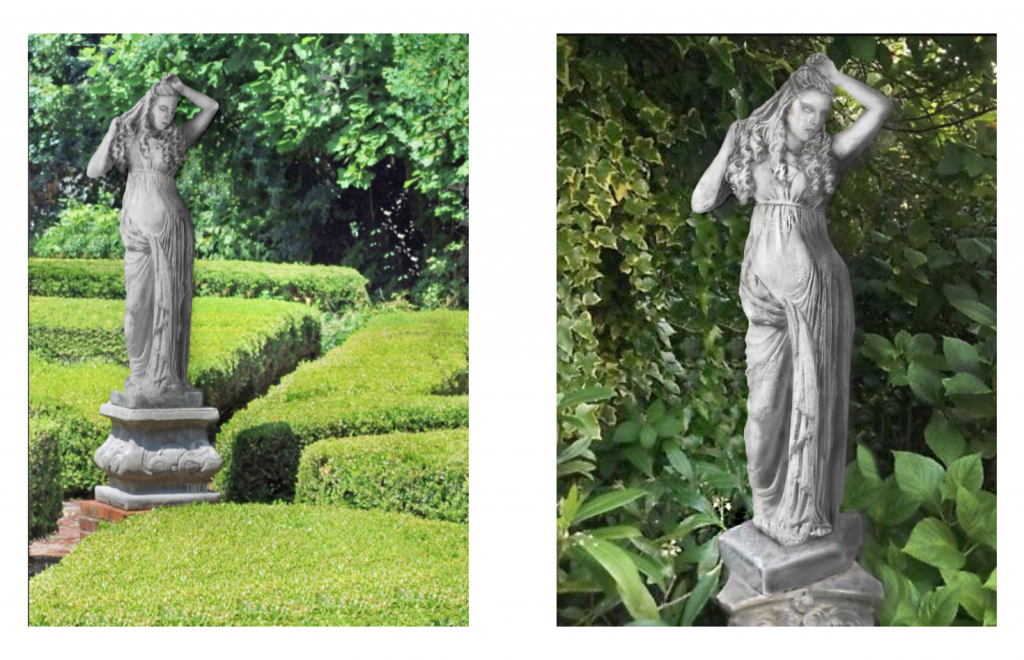 Finally, I decided to start again from scratch and flipped the photo of Izabelle horizontally, this way the shadows looked more natural because they were on the correct side. After that, I spent quite a bit of time trying to make the hair look more "statuesque." I also added stone leaves to her hair to match the Greek Hellenistic hairstyles. To make Izabelle look even more like a statue, I had to work with just shadow for eyebrows, and I closed her eyes completely and added stone texture to her skin.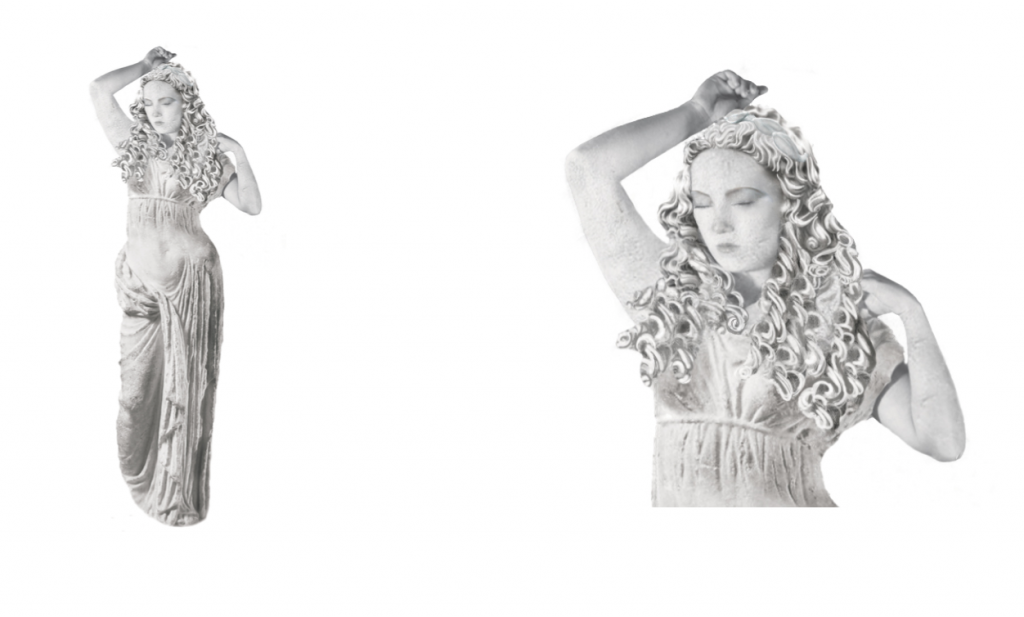 In the end, I chose a different background and added a bit to the bottom of the statue so it would look like it was standing on a pedestal. I was pleased with the final outcome.