From Our Gnome to Yours
This collection features classic black and white with a little gold sparkle thrown in (for good measure). The magic of Gnomes mixed with the comfort of being home for the holidays will add some memorable, whimsical flair to your Christmas cards, papercrafts, and holiday decor.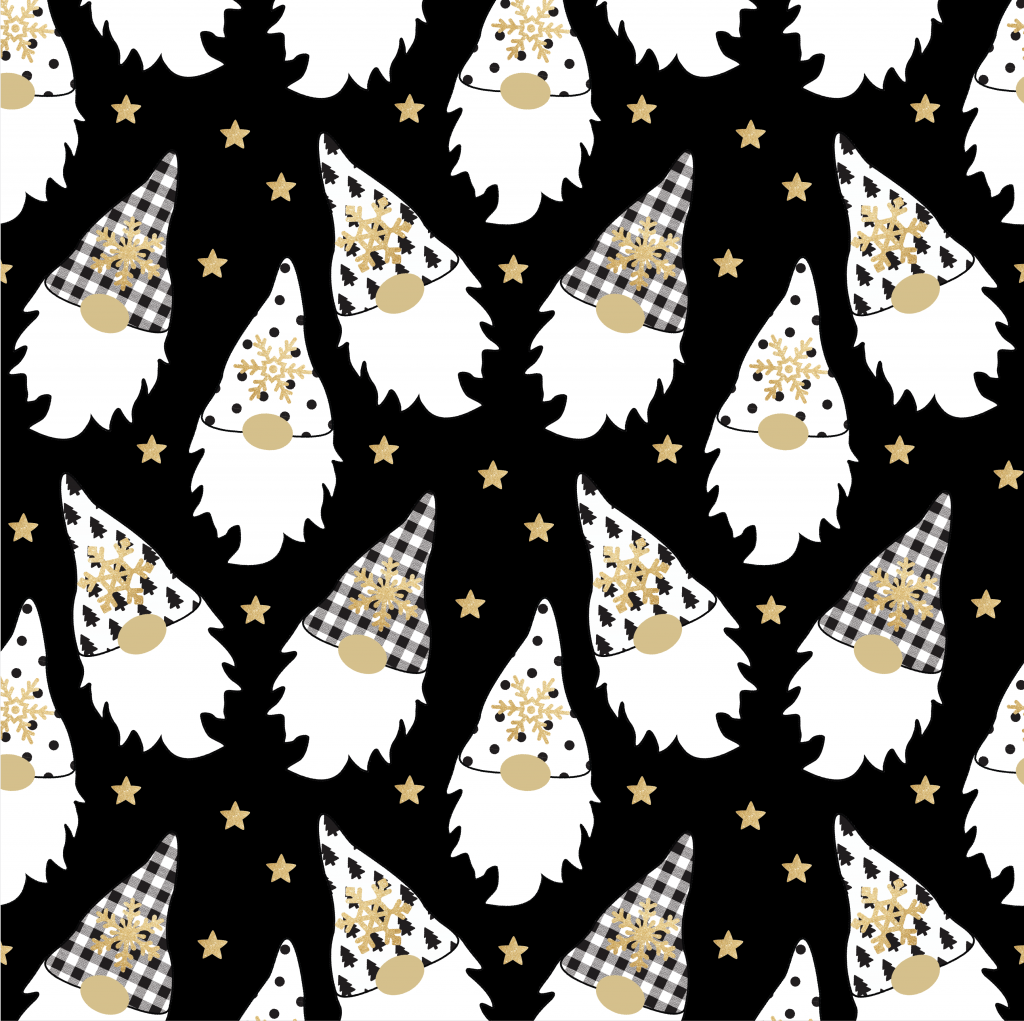 Gnomes are a classic Christmas favorite and are said to be nature spirits that live underground. Gnomes come visit humans more often during the Christmas Season. They tend to be helpful, but can also be mischievous. Wouldn't it be fun to use the cute Gnome paper and embellishments to make a handmade card to leave along with some cookies and porridge for Santa (or Kris Kringle) this Christmas Eve?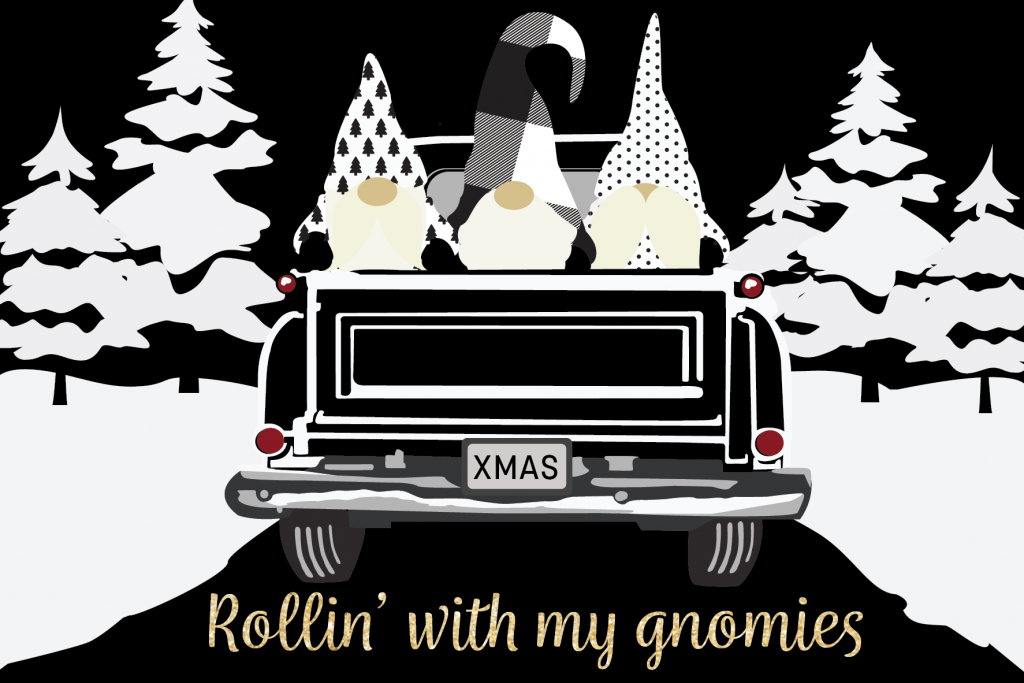 The hint of gold adds a little class to the otherwise fun, whimsical gnomes creating the perfect backdrop for your holiday photo albums. Use the pre-made tags to add some flair to your Christmas cards and packages, or punch a hole and tie one of the premade tags to your neighbor gifts this year.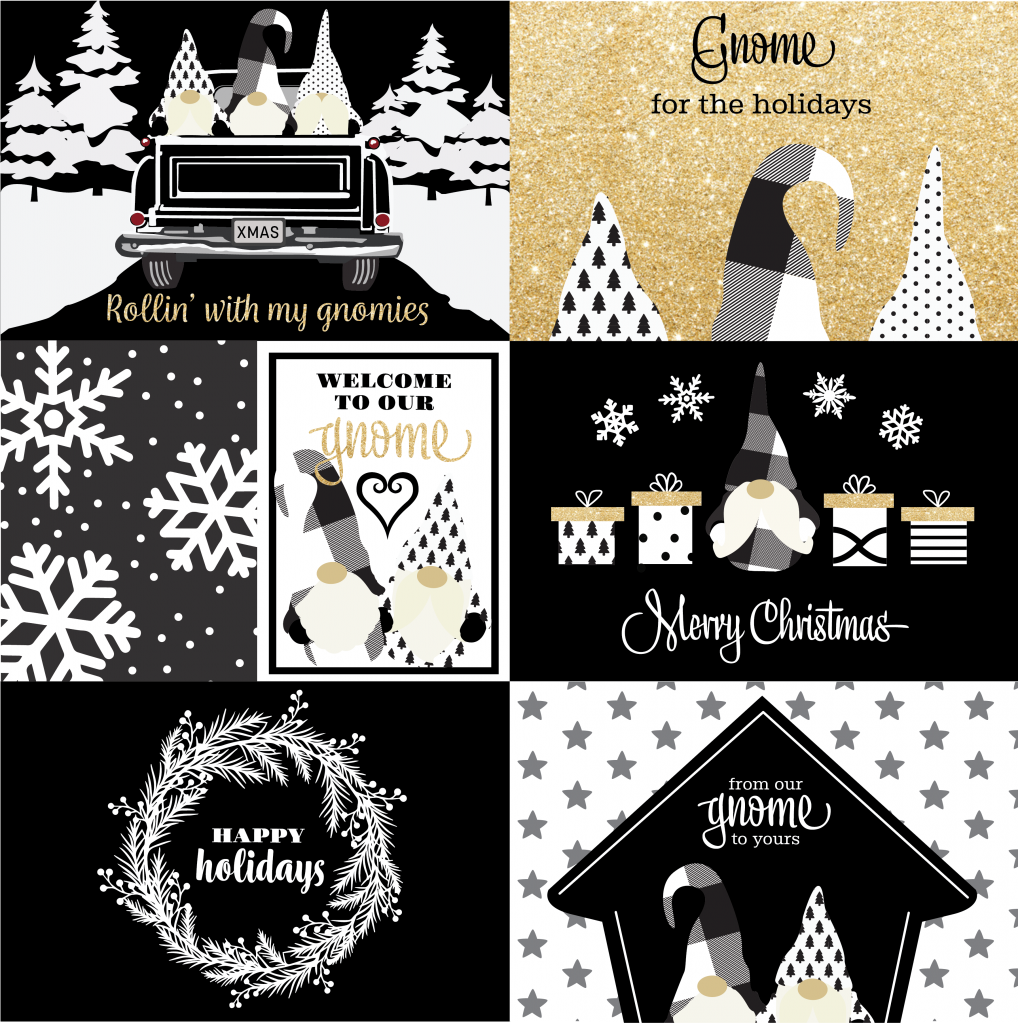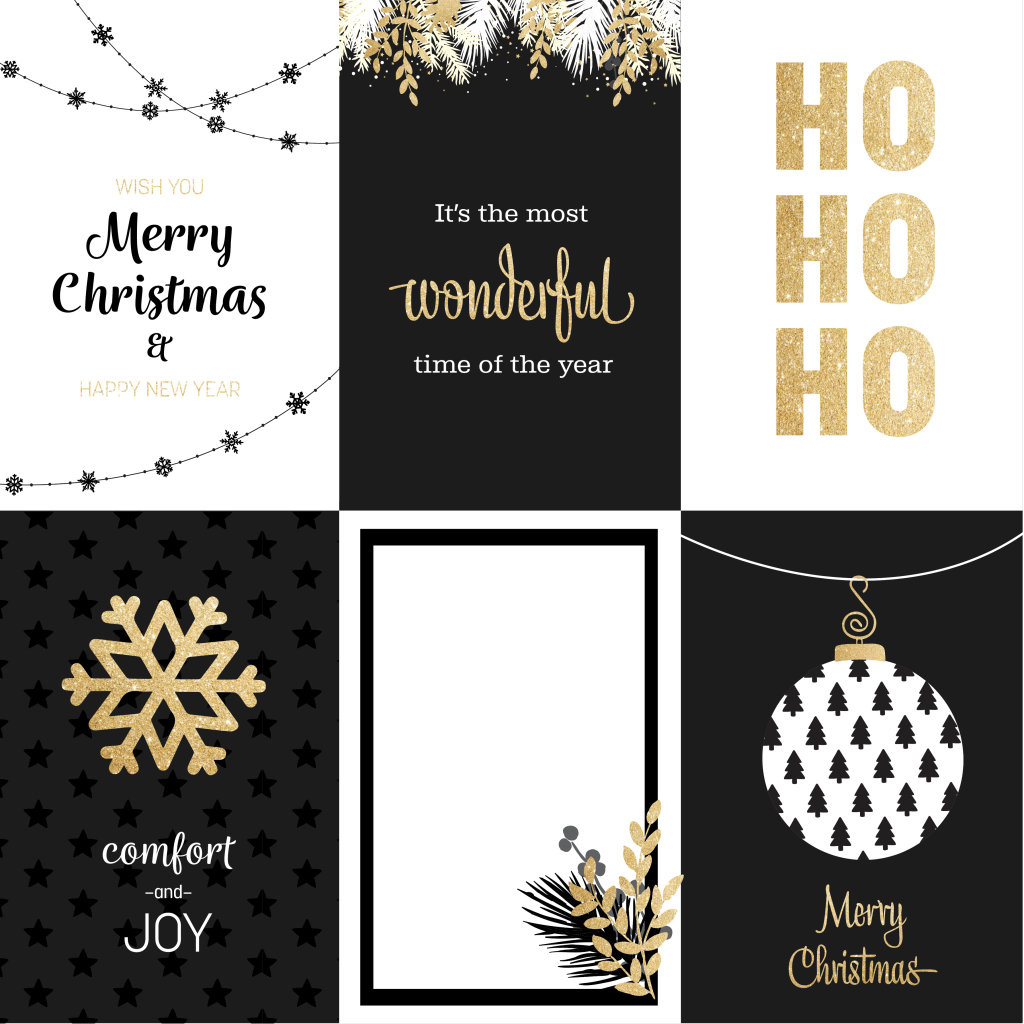 A quick peek at all of the patterns in the Gnome for Christmas line, followed by two of my favorites: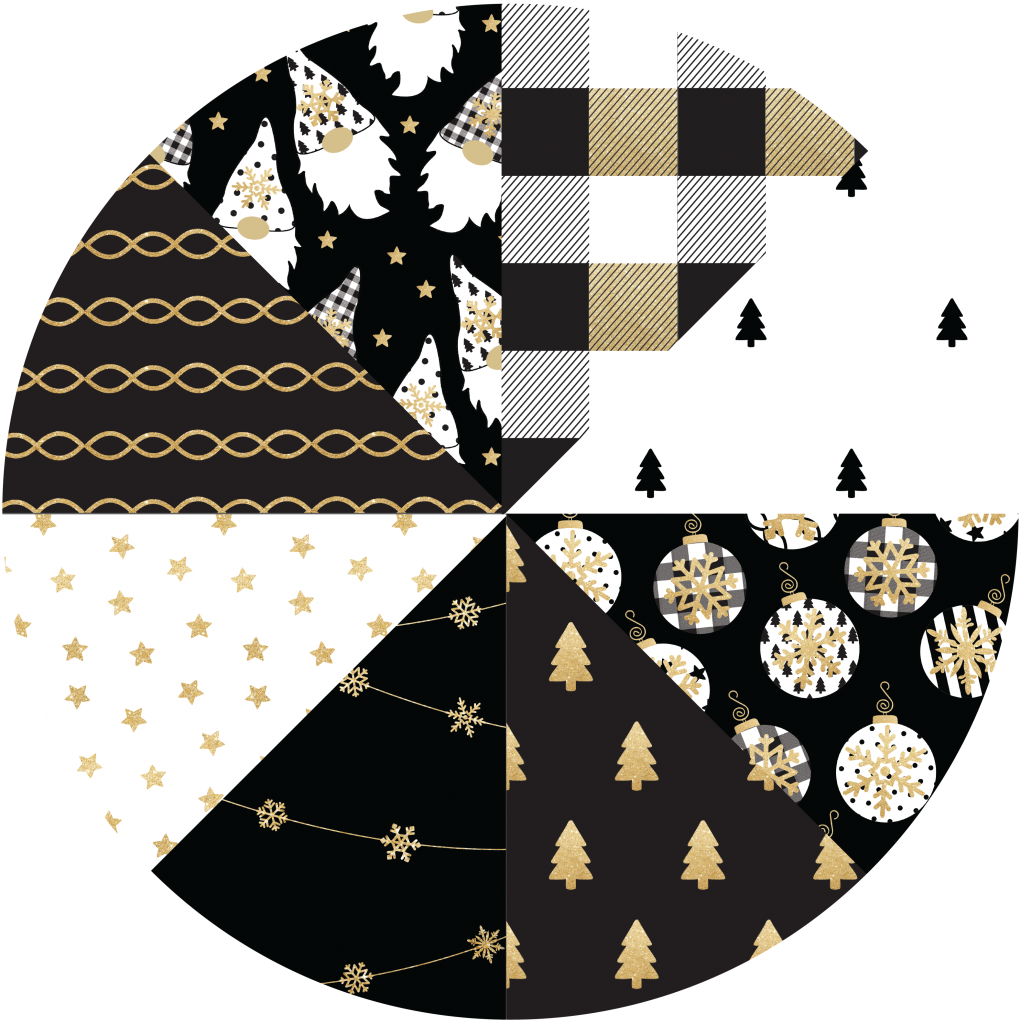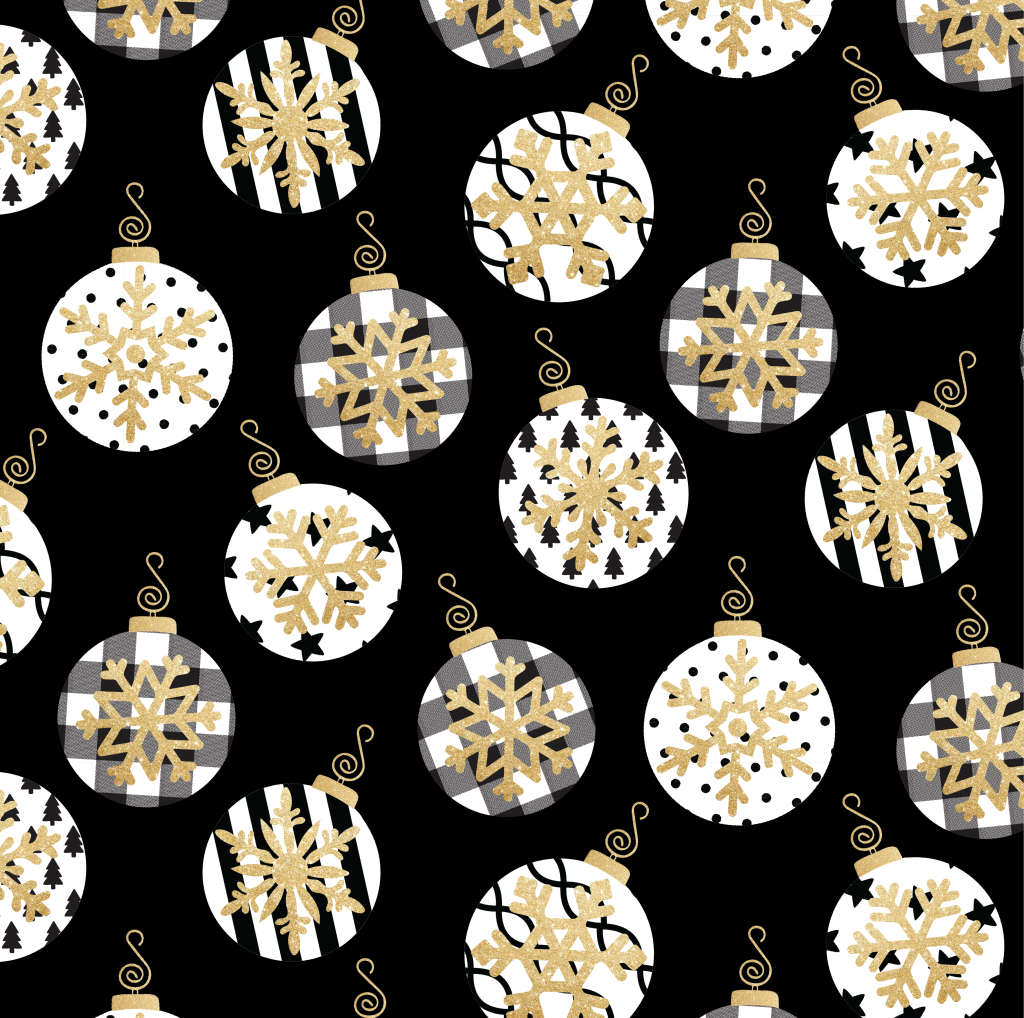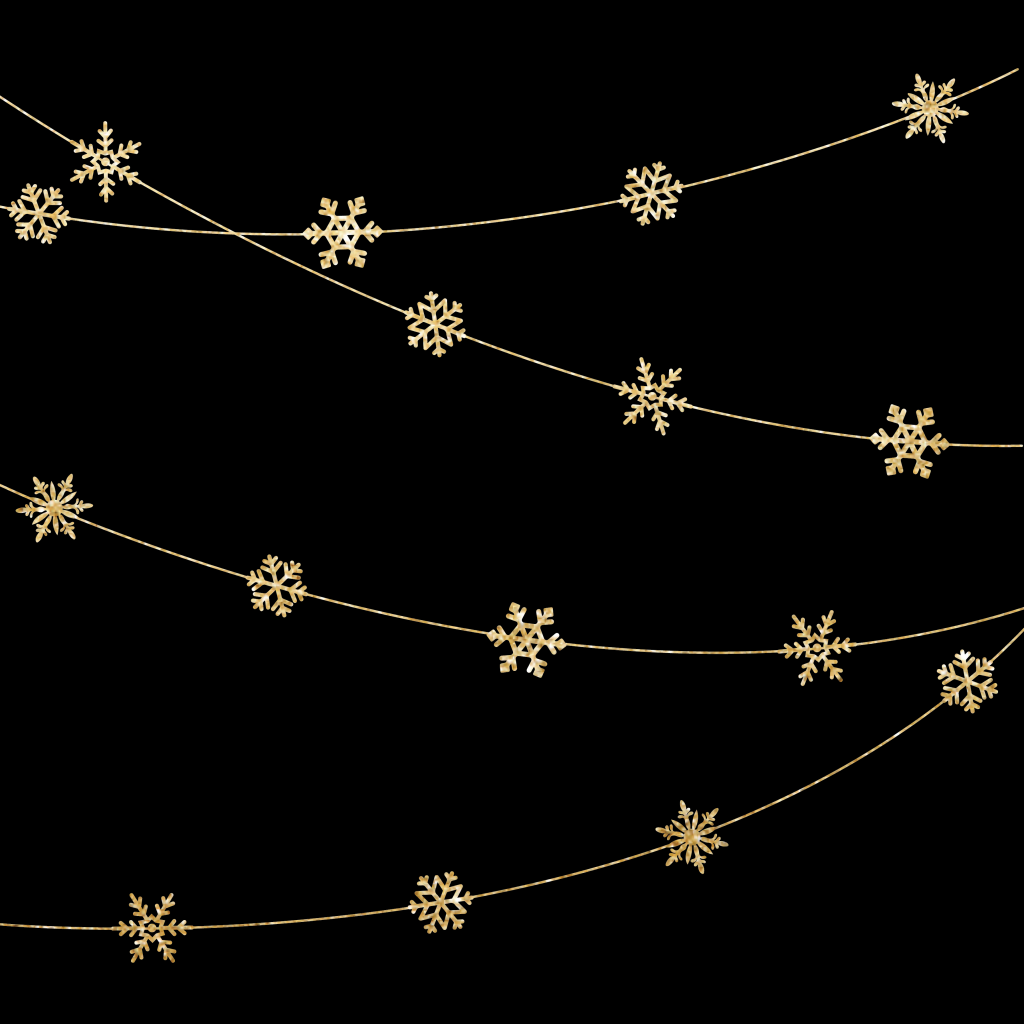 These patterns can be used digitally or can be individually printed. All of these designs and more can be purchased on ETSY.